Episode 13: Daniel Aaron - The Art of Vibrant Living
Our guest this week is world-renowned yogi, entrepreneur and modern mystic, Daniel Aaron.
Daniel travels the world teaching yoga teachers and in 2012 set up the highly acclaimed Radiantly Alive yoga studio in Bali. He has also taught at Esalen and Omega and studied with many of the modern yoga masters.
Daniel firmly has both feet on the ground and has founded, run and sold several businesses. He works with business leaders using his signature mix of personal inquiry, breathwork and coaching to create transformation.
What I love about Daniel is his wisdom, open heart and open mind. He follows his intuition and sees everything as an opportunity to grow and learn. Something we all could learn from.
In this conversation, you'll learn:
What the impact of a moment of clarity/epiphany/spiritual awakening can be
"Before enlightenment, laundry. After enlightenment, laundry"
"To be well adjusted to an insane society is not a sign of sanity" - Krishnamurthi
How depression can actually be a gift with big benefit, though often only in hindsight!
For some people, there is no choice other than to be a Maverick
Why we need to celebrate confusion/being confused!
The rituals and routines that can keep you in a good/resourceful state
The purpose of negative feelings and what we can learn from them
How to overcome negative feelings and take fuel from them
Taking 100% responsibility is the key to getting unstuck
The benefits of taking a cold shower! (Trust me, it is worth it!)
Why just believing what our senses tell us keeps us feeling helpless and hopeless
The benefits of living with the principle of "ahimsa" - how can I live doing as little harm as possible?
And a whole lot more!
Links
You can get Daniel's FREE download - The Top 10 Tips for Living Vibrantly - at danielaaron.com
Daniel's social links - FACEBOOK | YOUTUBE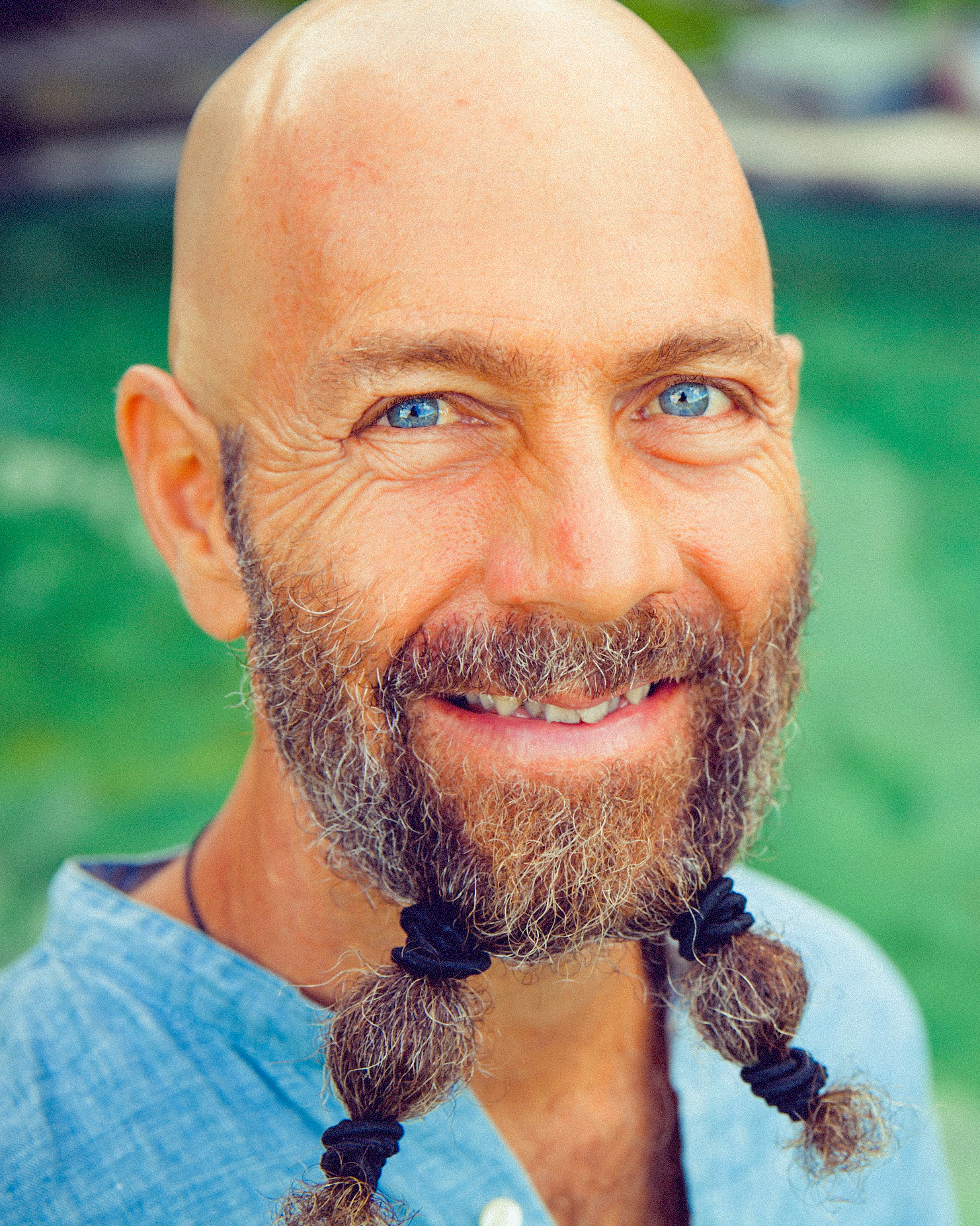 Daniel Aaron -Spiritual Teacher, Entrepreneur and Writer
Spiritual teacher, coach, astrologer, yogi, father and writer – Daniel Aaron has dedicated his life to understanding the human patterns that create suffering and how to change them. Through his mentorship membership (virtual sangha/community), seminars and 1-1 private coaching, he has led thousands of people to live brighter, more fulfilled lives.

Called the Tony Robbins of yoga, he teaches at Omega and Esalen Institutes and founded the globally recognized Radiantly Alive center in Bali.

He's hardcore about awakening and helping all of us to greater freedom, love and happiness. His experience includes decades of yoga with the modern masters; ruthless personal and spiritual development; radical therapies, trainings and mentorships with enlightened teachers; his own constant self-inquiry, most commonly derived from the ordinary human challenges of his own commitment to kindness, authenticity and masterful service; single-fathering a 11 year old angel; and founding, running and selling businesses.